Why vCloud Tech?

From On-Premises To Public Clouds, Our Solutions And Skills Help You Realize Your Devops Teams' Full Potential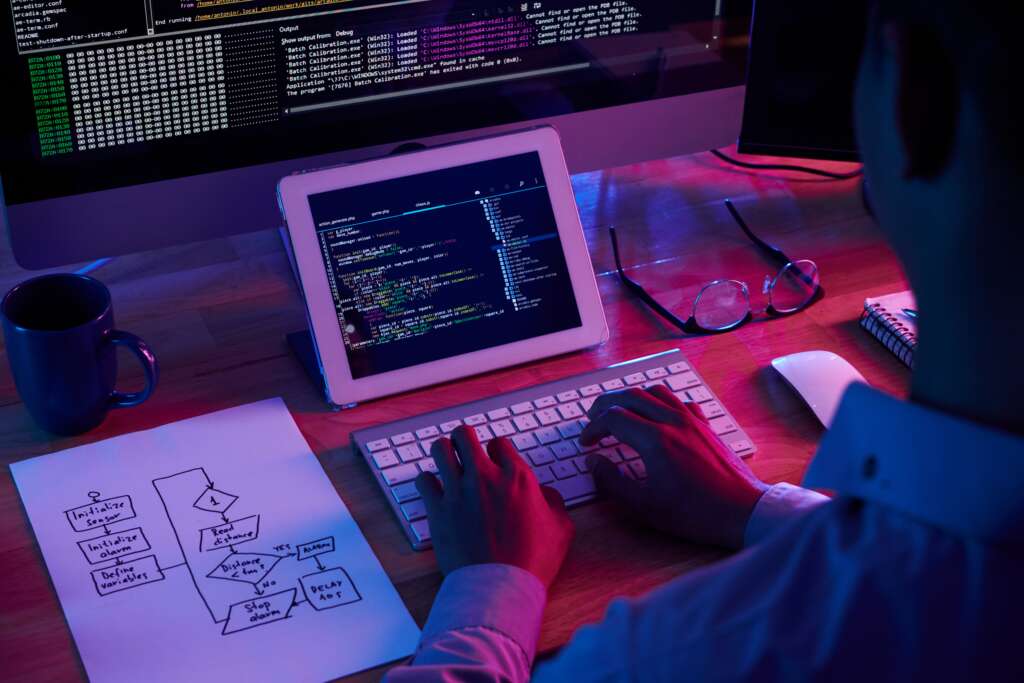 Concentrate on exporting we'll handle the rest:
Create the groundwork for DevOps right away
With our open tools approach, you work anywhere you wish
Automation helps you stay focused on the important things
Get More Value From Your DevOps Application
As consumers, we are accustomed to seeing new and better digital experiences. However, due to the large existing investment in the DevOps application portfolio, few companies afford to shut down the application and start over. Also, many companies cannot tolerate the downtime associated with modernizing mission-critical applications on new infrastructure platforms. The DevOps Application Modernization strategy combines the best of both worlds to deliver the benefits of innovative technology that reduces costs and enhances customer satisfaction while continuing to derive value from existing investments.
Legacy applications are as costly as decommissioning, but they are costly to maintain, require huge resources to support, and cannot quickly adapt to changing business needs. This technical debt prevents companies from transforming their businesses and achieving their goals. Most Legacy Applications Modernization are designed to meet specific needs or work in specific environments. This lack of flexibility often means that it is not fully compatible with the latest platforms and APIs. Organizations need to identify and remove barriers to modernizing legacy applications in order to keep them up to date
Slow adaptation of legacy applications and systems can impact an organization's ability to meet new business needs. The purpose of modernizing legacy applications is to remove barriers to digital transformation and increase the chances of future IT projects succeeding.
90% of IT leaders say that if they don't complete their digital transformation initiatives within the next one to five years, their bottom line will be negatively impacted.
Waterfall projects fail three times as often as projects that use agile techniques.
Our industry-leading IT partners' purpose-built DevOps Infrastructure services and solutions offering is designed to handle the most complex IT difficulties, making us an excellent distributor for your cloud transformational journey.
We make it simple to fix problems
vCloud Tech works with world-class cyber-security publishers to ensure that your IT environment is secure from end to finish. New very effective security risks are horizon as enterprises shift toward hybrid cloud or entirely cloud-based infrastructures. Because digital documents such as personal information and intellectual property (IP) filings have become appealing targets for hackers, our partners' cybersecurity solutions and services have the insight or intelligence to forecast dangers faced by enterprises.
Explore Technology Partners

Featured Technology Partners
We offer a range of technical and business partners and bring their products to markets.
Approaches and Capabilities

Our Approach
Modernize your Construction
Choose and integrate Cloud App Modernization infrastructure, update and extend security, upgrade the old data center, and install new software-defined networking.
Manage and Automate
To continue modernizing your apps through agile sprint-based initiatives, adopt formal governance and cost management while incorporating DevOps and CI/CD processes.
Plan for Optimal Workload Placement
Plan for the best task distribution. Choose the best location for all of your workloads and create an application-centric cloud roadmap based on your needs, including an application rationalization strategy and data architecture.
Solutions and Experties

Our Solution
Are you willing to bring us as a DevOps Enterprise Solutions Partner?
Years of experience offering a DevOps Enterprise experience make vCloud Tech an excellent partner for a digital transformation. Expect us to be at the cutting edge of this digital transformation world to provide you with the best DevOps solutions available since digitization has become a must in this age, and more and more businesses around the world have accepted it.