Why vCloud Tech?

The Current Cybersecurity Threats Are Not The Only Issue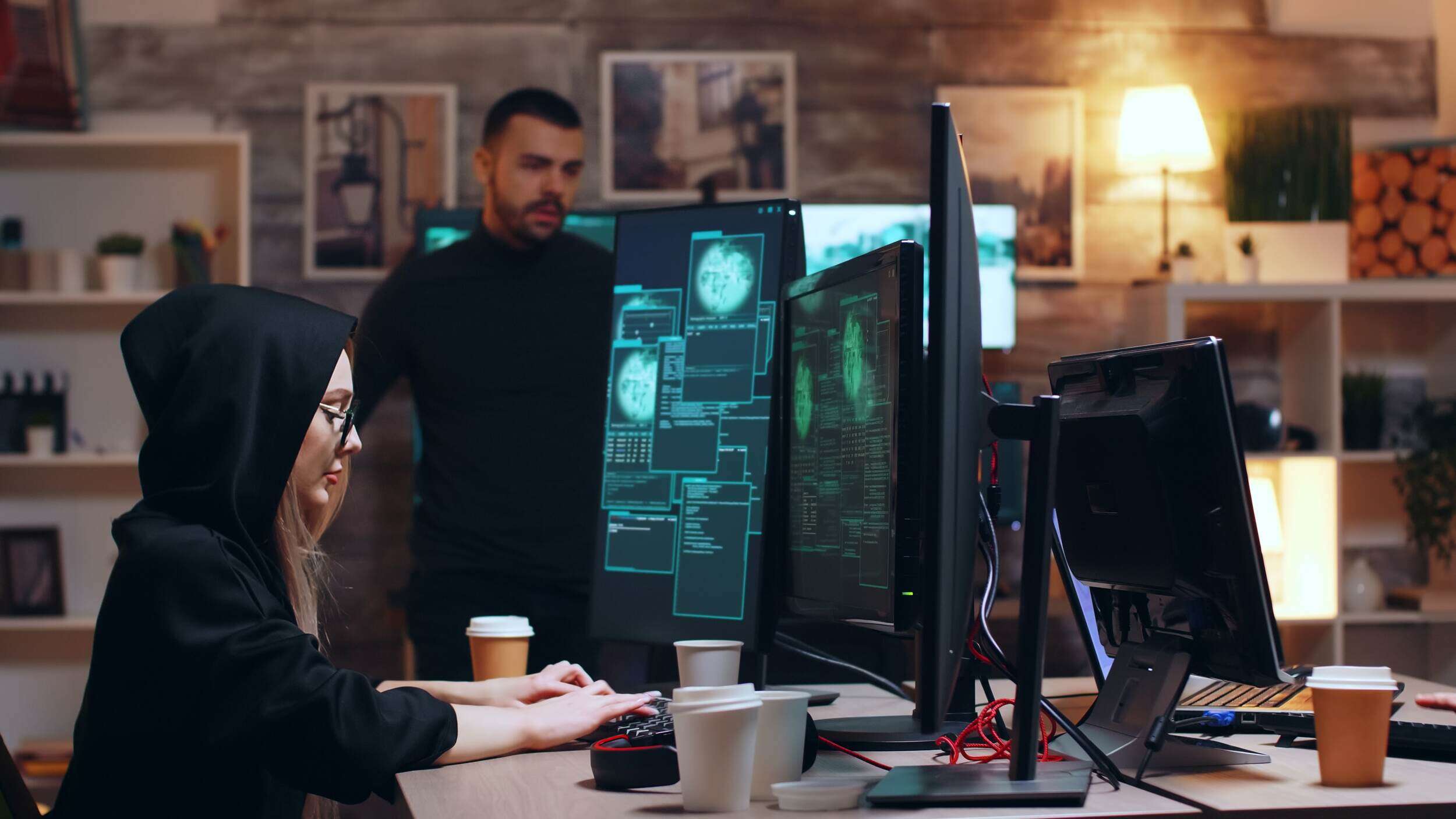 Cybercrime Has Evolved Into A Global Economy, Generating Profits That Often Exceed The Profits Of Legitimate Businesses.
Organizational physical security is rarely attacked, but digital assets are constantly being attacked. The average cost of an organization affected by a data breach is estimated at $ 3.86 million, prioritizing cybersecurity. With over years of experience providing solutions across the IT Security spectrum, we help organizations reduce their digital attack surface with a dynamic approach to finding the right balance of people, processes, and technology. A vendor-agnostic approach, state-of-the-art technology solutions, state-of-the-art customer innovation centers, and expert services ensure that infrastructure, data, and people are protected from cybersecurity threats and changing regulatory environments.
Today's Security Threats Are Not The Only Issue
Organizations often use a variety of Computer IT Security tools to cover all foundations and respond to emerging threats. Many of these tools have duplicate or redundant functionality, which adds to the cost and complexity. By integrating the tools, organizations can not only manage costs but also improve visibility and simplify security processes. A good approach to security requires a coordinated strategy based on technology infrastructure, workflow needs, and growth plans. Protect your people and your business today while supporting the development of cybersecurity skills to protect your future.
Want To Stay Ahead Of The Evolving Cybersecurity Threats?
Almost everything you do for your business is done online. They interact with customers, make payments, receive payments, and store vast amounts of data. Your success depends heavily on the digital world, so your business will never be 100% secure from security threats. A solid cyber strategy that aligns with your business needs and desired outcomes is essential to ensure that your organization is ahead of evolving cyber threats. In addition to helping define this strategy, vCloud Tech also selects and implements solutions that protect both business and customer data.
We make it simple to fix problems
vCloud Tech works with world-class cyber-security publishers to ensure that your IT Security environment is secure from end to finish. New, very effective security risks are the prospect as enterprises shift toward hybrid cloud or entirely cloud-based infrastructures.
Because digital documents such as personal information and intellectual property (IP) filings have become appealing targets for hackers, our partners' cybersecurity solutions and services have the insight or intelligence to forecast dangers faced by enterprises.
Explore Technology Partners

Featured Technology Partners
We offer a range of technical and business partners and bring their products to markets.
Approaches and Capabilities

Our Approach
Starting With The Planning Stage
The world-class technical guidance from vCloud Tech gives you the expertise you need to design your cybersecurity plan. We give you the tools you need to select the perfect blend of established and developing technologies for your cybersecurity ecosystem, resilient, adaptive, scalable, and helps you achieve measurable business goals.
You'll Need This Technology To Succeed
Our professionals will assist you in selecting, deploying, and managing the most appropriate solutions from our technology partners' vast offerings. Not only that, but we'll make sure they're supplemented with Cybersecurity Solutions from our increasing portfolio of cybersecurity consulting and managed services, when appropriate.
Effortless And Cost-Effective Delivery
vCloud Tech's tremendous technological experts are ideally positioned to help you meet your cybersecurity needs. To produce the best solution, our expert teams will consider your timeframes and budget. We work closely with you to implement cybersecurity solutions that provide end-to-end digital protection for your business.
Solutions and Experties

Our Solution
Are you willing to bring us as a Cybersecurity Enterprise Solutions Partner?
Years of experience offering cybersecurity enterprise experience make vCloud Tech an excellent partner for a digital transformation. Expect us to be at the cutting edge of this digital transformation world to provide you with the best cybersecurity solutions available since digitization has become a must in this age, and more and more businesses around the world have accepted it.